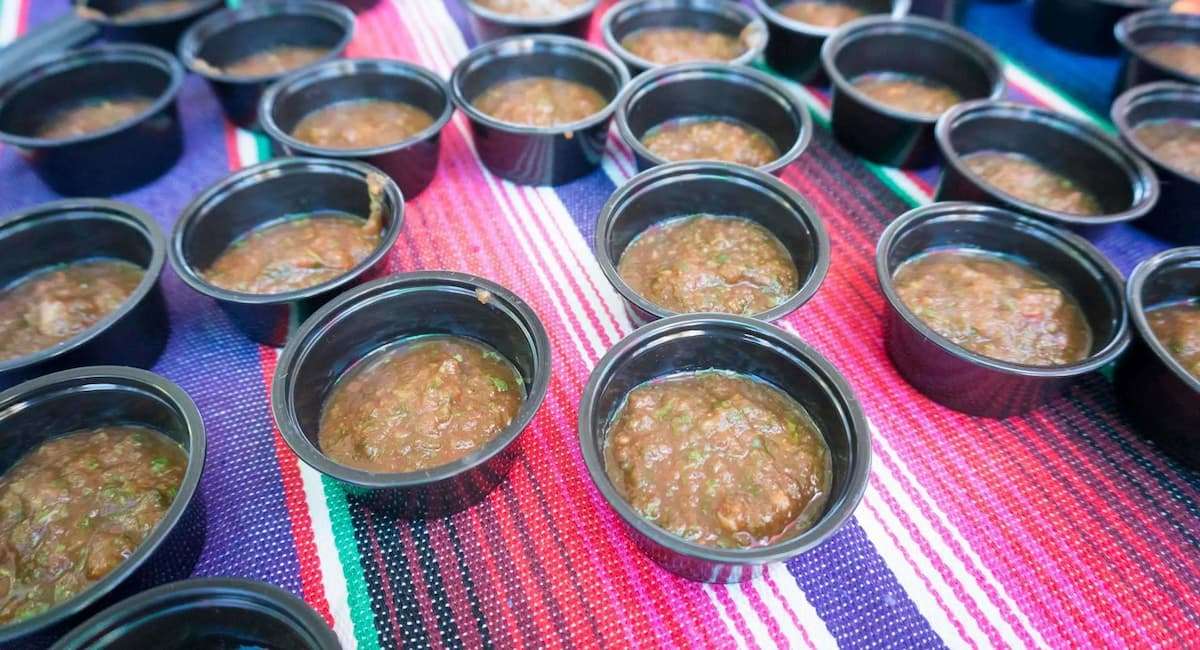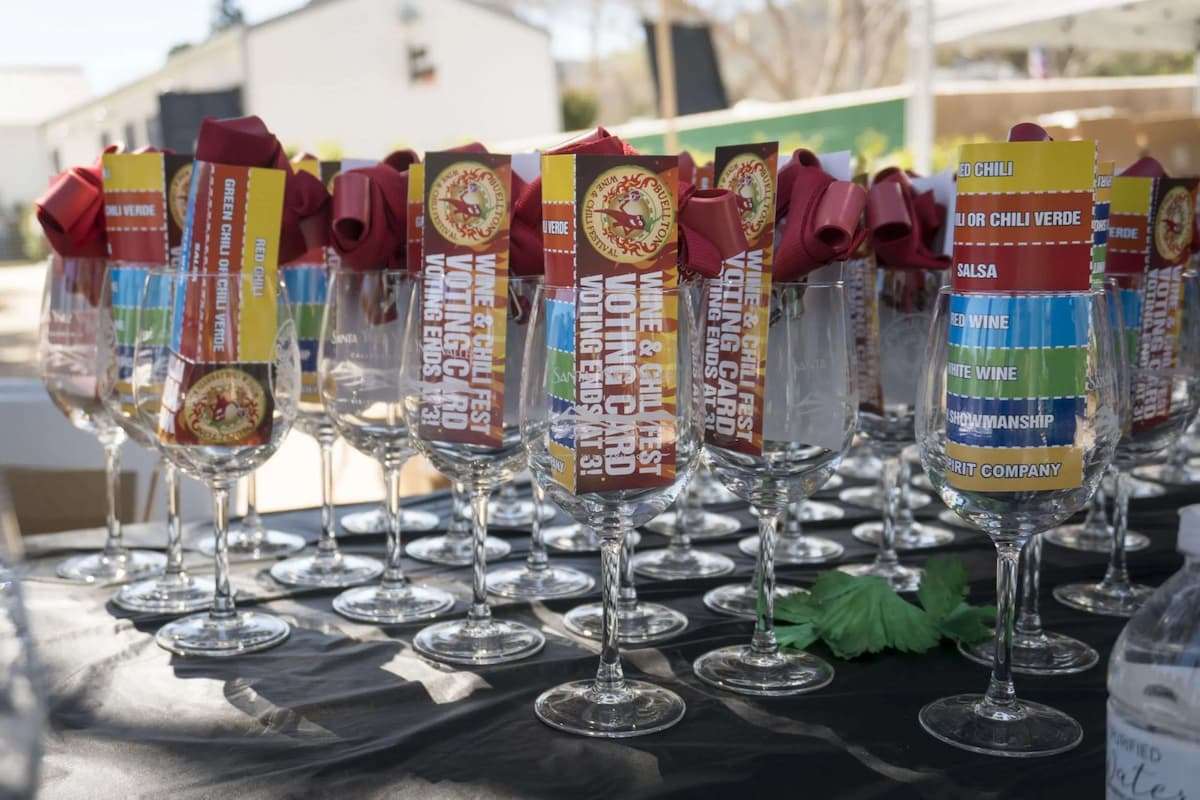 JOIN US AT THE BUELLTON WINE AND CHILI FESTIVAL!!!
Sunday,
March 17, 2024

– 12pm-4:30pm
Flying Flags RV Resort in Buellton
We're looking forward to having you join us for the Buellton Wine & Chili Festival on Sunday, March 17, 2024 back at Flying Flags RV Resort in Buellton.
We are still working on the details and look forward to a great event.
We plan on bringing you a great line up of wineries, breweries, spirits, along with retail vendors, live music, food trucks, and more.
Hot Chili Ticket (General Admission for 21+) $55 -  The Hot Chili Ticket is for all guests 21 and over. It includes a souvenir wine glass, unlimited wine, craft beer and spirits tastings, live entertainment and more!
Mild Chili Ticket $30 - The Mild Chili Ticket is for all guests that are Under 21. NO ALCOHOL.
LOOKING FOR SAFE TRANSPORTATION TO THE
BUELLTON WINE AND CHILI FESTIVAL?
Jump on the Brew Bus can give you a ride to and from the event for just $25! Pickups will be in Santa Barbara, Goleta, Santa Maria and Lompoc.
Santa Barbara pickup: Figueroa Mountain Brewing (137 Anacapa St.) at 10:30 a.m.;
Goleta pickup: M Special Brewing Co. in Goleta (Building C, 6860 Cortona Dr.) at 11 a.m.;
Santa Maria pickup: Figueroa Mountain Brewing in Santa Maria (560 E Betteravia Road #B) at 10:30 a.m.
Lompoc pickup: Solvang Brewing Co. in Lompoc (241 N H St.) at 11:15 a.m.
Check out the After Party Celebration at Sideways Inn Lounge! It starts at 4:30 p.m. and will include live music by Richard Diaz and Tony Martinez, 16 beers on tap and signature cocktails and plenty of great food!
Its just next door to Flying Flags RV Resort.
NO WALK UP TICKETS WILL BE SOLD AT BUS DEPARTURE. TICKET MUST BE PURCHASED IN ADVANCE!
Tickets at the door will be $65 for Hot Chili Ticket (General Admission for 21+), and $25 for Mild Chili Ticket (Guests Under 21). No exceptions.
Cheers!
Entertainment by Ghost Monster, DJ F.I.U., and Tex Pistols

Ghost Monster
Boasting a rich and diverse catalogue spanning the entire spectrum of rock and roll from Cash to King, from Hootie to Petty and everywhere in between. 2021 New Times Award winner Ghost Monster.
---
DJ F.I.U
DJ F.I.U. has been a DJ for over 20 years starting at the age 12. He is an official onewaydjs.com DJ and and has played all over California and Nevada from weddings to night clubs and everything in between. For booking visit onewaydjs.com
---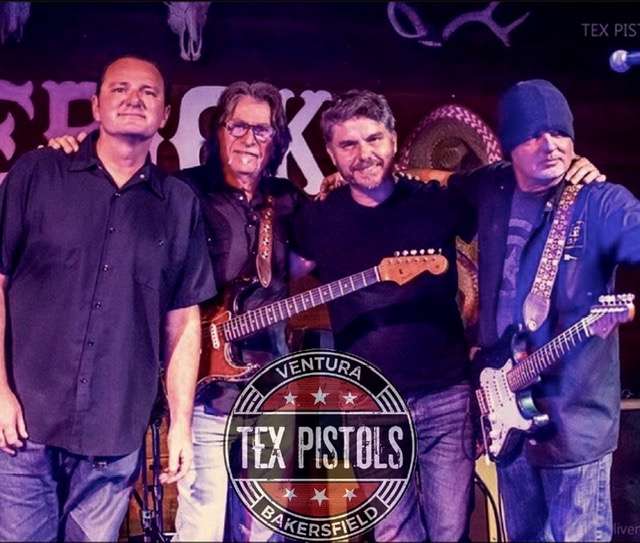 Tex Pistols
TEX PISTOLS, from Bakersfield and Ventura, aren't just another band. As their name implies, their sound is strongly rooted in Country, Rock and Roll, Southern Rock and Blues. Put it all together and you have what has evolved into their own style of hard edged Alternative Country. They are well known for their heartfelt vocals, tight harmonies and instrumental prowess. Seasoned veterans of the music industry, their depth and diversity becomes evident as they easily flow from Traditional Country favorites into Classic Rock and Blues songs that are guaranteed to get you on to the dance floor.
Individually, they are associated with dozens of TV shows and movie soundtracks, as well as historic Country and Rock artists and albums, including some platinum and gold records and Grammy winners.
TEX PISTOLS collective services have been sought by, Garth Brooks, Wynonna Judd, Social Distortion, Eddie Money, Jeff Beck, Deana Carter, Billy Ray Cyrus, The Buckaroos, Big House, Michael English, Doug Stone, Engelbert Humperdink and several more notables.
TEX PISTOLS are, Teddy Spanke, Ed Berghoff, Brent Harding and Dale Moon.